I wanted to remind you guys that on March 8, IKEA will host their third BYOF Day (Bring Your Own Friends!), a nationwide, in-store event full of special perks, activities and giveaways designed to be shared with friends and family.
BYOF Day perks include the following:
Follow your local store's twitter handle to participate in a Twitter picture hunt sweepstakes with a chance to win a $1000 IKEA gift card (one $1000 IKEA gift card to be given away at all participating stores).
Food freebies
Free blue bags
Tips & Tidbits from an IKEA Professional
Discounts on the iconic BILLY bookcase for FAMILY members on BYOF Day only!
To learn more about BYOF day here and create a custom invitation asking friends to join them on BYOF Day and print special offers to be used in-store on event day. For each RSVP, IKEA will make a one dollar donation to Save the Children's Early Steps to School Success program (up to $50,000).
Our freebie from On The Border is back! Head over and print your coupon for a Free bowl of original queso with purchase of an adult entree. It's always a nice idea to print these offers and have the coupon in your purchase or car so you are prepared

Get started by clicking the image above!
This offer is valid for folks in: Arkansas, Arizona, California, Colorado, Connecticut, District Of Columbia, Delaware, Florida, Georgia, Iowa, Illinois, Indiana, Kansas, Louisiana, Massachusetts, Maryland, Maine, Michigan, Missouri, Mississippi, Montana, North Carolina, New Jersey, New York, Ohio, Oklahoma, Oregon, Pennsylvania, Rhode Island, South Carolina, Tennessee, Texas, Virginia, Washington
Here's a freebie that I am sure many of us will enjoy -  this Sunday, participating Krispy Kreme stores are offering up a FREE Original Glazed Doughnut on March 9th – no purchase necessary!
Thanks Freebie Finding Mom!
Here's another freebie that is good for new moms or for those that have an upcoming baby shower!
Just use promo code is ENBABY to get yours. Click "Shop Now", select any cover you would like. You will automatically be directed to the "shopping bag" where you can enter the promo code "ENBABY" This promo code will take off 100% of the nursing cover purchase and all you are required to pay are the shipping fees.
You can use the code more than once – you just have to open a new browser window to do so.
Here is another reminder about TurboTax…I guess the good part is that you can do them for free. I know this isn't a fun task for many of us, but you will be happy to know that TurboTax is offering to let you file for free.
Sign up for a FREE TurboTax account today and get a start on your 2013 taxes.
To get started just click the image above.
Head over and grab a FREE SUBSCRIPTION to American Baby Magazine. I used to get this magazine when the boys were babies, it's filled with great articles, advice, and sometimes coupons!
The popular Prilosec OTC free sample is back, so grab it while you can.  These are great to keep in your purse or car!
Prilosec OTC® provides all-day, all-night protection against frequent heartburn. That's zero heartburn for 24 hours with just one pill a day.*
With Prilosec OTC®, you won't get frequent heartburn in the first place. One pill a day. 24 hours. Zero heartburn.*
With just one Prilosec OTC® pill a day, you can block frequent heartburn before it begins for a full 24 hours with zero heartburn. So you can get through the day – and rest at night – without the worry of heartburn flare-ups on your mind.*
If you have a little one, or are maybe looking for a great Baby Shower gift, you will be happy to know that you can grab a free baby carrier from Seven Slings.
This is a $48 value, and when you use the coupon code ENBABY you will get it for FREE.
Just select any baby carrier you would like, be sure to go to the sizing page so that you can get the right size carrier for you, and then enter promo code ENBABY at checkout.
All you are required to pay are the shipping fees. The best part is that you can use the code more than once- simply open a new browser window to do so.
I don't know how long this freebie will be around for, so make sure to check it out sooner than later!
The weekend is almost here and if you are looking for some cheap entertainment, you may want to check out this offer from Netflix.  They have an offer right now that if you purchase Netflix for $7.99 you will receive first month free. If you don't like it, you can cancel at any time.
Personally, I like that you can watch your show or movie anywhere…TV shows & movies streamed instantly over the Internet and you watch on your PS3, Wii, Xbox, PC, Mac, Mobile, Tablet and more.
Just click the banner above to get started!
Here's your reminder about those taxes. Head over and check out H&R Block online. They are letting us file our taxes for free. It is nice being able to handle your taxes when you are ready and in the privacy of your own home.
This freebie is for the 1040EZ form, there is a charge for additional forms.
Spring Break is right around the corner and if a trip to Florida where it's much warmer sounds real nice right about now, you will want to grab this freebie. Order your Free Disney Parks Vacation Planner DVD.
It's a nice one to grab even if you are just a Disney Fan!
Just click the image above to snag yours.
Today, 2/24, is your last chance to take advantage of this offer from Vistaprint. They are offering $10 off $10+ purchase, $20 off $50+ purchase, or $40 off $100+ purchase for new customers only. Just enter the promo code VPSAVENEW at checkout to get this great deal!
With this offer you can score a combination of great deals. If you're looking for personalized gifts, you can grab 2 XL photo magnets (regularly $10.00 each) for the price of one.
Other unique photo gifts like phone cases will now be 50% off with this discount, and photo mugs (regularly $12.00) will make inexpensive, but delightful, gifts at only $4.00 each from now until Tuesday, plus shipping! If you've been looking for that perfect 2014 calendar, why not create a personalized one with all of your photos from 2013? With $10 off $10, you can grab a calendar for you and a family member for just $6.00 each, plus shipping!
Or, stock up on return address labels and get two sets of 140 for the price of one, and just pay shipping! Vistaprint has a variety of designs to make your labels your own—create ones that fit your family and never have to write a return address again.
Head to Vistaprint by Monday 2/24 to see what other deals you can score! This offer is not combinable with other promotions, including cash back programs.
This post brought to you by Kmart Share the Word. All opinions are 100% mine.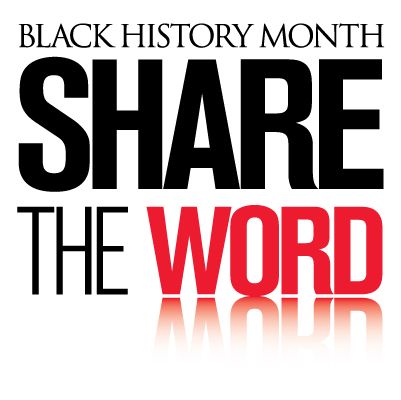 I love my boys more than anything in the world, but I would be lying if I told you having kids was easy and inexpensive. From diapers, to their particular tastes in food, to the constant change of clothes, to the after-school activities, to cars, and to college, and then grandchildren! Life in general is expensive and stresses, from house maintenance, to car maintenance, to landscaping, and the list goes on… It's very easy to let your finances can often take control of you instead of the other way around.
So, when Kmart let me know that we can get free expert financial tips from Glinda Bridgforth I was pretty excited to share them with you guys.
In celebration of Black History Month, Kmart has teamed up with Glinda Bridgforth, author of Girl, Get Your Money Straight!, to create a free downloadable family finance e-guide.
The guide includes family budget and savings advice, useful templates, and helpful money saving tips. From family budgeting and savings advice to useful templates and money savings tips, Glinda's guide has it all. In addition, she'll help you make your money go further with Kmart programs such as Layaway and Shop Your Way Rewards benefits. Are you ready to take your budget by the reigns? I know I will happily take any free advice I can get

The Share the Word Financial Empowerment platform, which was created to provide valuable resources to enhance the lives of Kmart customers. So, why not grab your free downloadable family finance e-guide and start taking control of your world of finances today.
The Share The Word Financial Empowerment platform was created to honor the African-American legacy and provide valuable resources to enhance the lives of Kmart customers.
Some of my favorite money-saving tips are:
Use coupons
Buy your favorite items when they are sale
Learn how to stockpile
Search online discount codes before making purchases
Read reviews – no point in buying something that you will be unhappy with later!
What are some of your favorite money saving tips?  I would love for you to share them in the comments!
Target has a new Free Sample available right now.  You can grab a free sample of FREE Sample of Peet's Coffee Single Cups! You will need to answer the survey questions and then fill out your mailing info. Allow 3 to 5 weeks for delivery.
Pampers Gifts to Grow has another new FREE code available. Just enter the below code into your account to help you earn more coupons and freebies.
FBLYMPCHEER4U14 – 25 points 2/25
If you haven't joined the Pampers Rewards Program yet, you will get 100 points just for signing up. Signing up for Gifts to Grow allows you collect Pampers Gifts to Grow points when you purchase Pampers products. You can then trade points in for free prizes (like Starbucks Gift Cards and much more). You'll get different value point codes depending on which packages you buy – and you can also come across free codes pretty frequently too.
If you don't have a little one in diapers, you can still sign up and collect the Pampers Gifts to Grow codes as you run across them. It never hurts to collect the freebies

We still have a few Pampers Coupons available to print too: